In the Alters' World (and the series of books found here), creatures of legend reveal themselves to the world. Born through genetic abnormalities, defects and mutations, the Alters have lived for centuries as outcasts of human society, hiding their true nature from the world while colorful stories have been written by many to describe what they've seen. How are these creatures different from what was described in the stories? What relationship do they have with humanity? Every entry of the Alterpedia will delve into a new creature from around the world. This week, to continue from last week we're covering:
Ghosts
As the days of the dead come to an end and the veil between the living and the dead supposedly strengthens once again, the question still goes unanswered: Just what did you feel moving in the night as the ghostly apparition floated out of the corner of your eye?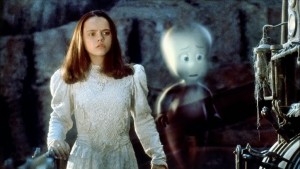 We all know the dangerous one is Christina Ricci
With the revelation that many other creatures of the night have been real entities it has become harder to deny that the possibility of ghosts may be entirely accurate. But the other creatures are flesh and blood it would be easy to wonder just how these things could possibly exist in a rational world.
So do they really?