Over the last few days, my relatives, a lot of them rabid conservatives, have been talking about how terrified they are of things going on in politics. They have this irrational fear that their world will be completely turned upside down in an instant. Sadly, it's more common for changes to be incremental and gradual over time even if they're desperately needed.
What's going on at a federal level doesn't scare me any. I'm sure parts of it will be inconvenient. But what isn't?
No, the thing that bothers me the most in the last few weeks is going on in Texas. Texas has been doing their 10 year review of the curriculum. It's a simple process, almost simple enough to have been explained by School House Rock, which would likely have been called communist or fascist today…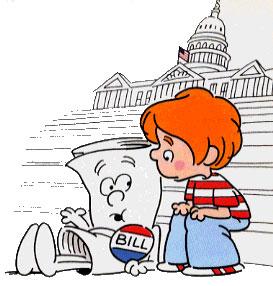 But, because it's so simple that people don't realize how big an impact it's going to cause. And, as it happens under our noses, they're doing some not so kosher things.