The Fantasy Genre has long been dominated by the religions and customs of countries touched on by the Crusades. While this makes sense, with the familiar image of a knight wandering foreign lands being key to the genre itself, there has been stagnation in recent times. As such, I've taken it upon myself to look into the cultures of the world and find fascinating details about other mythologies often overlooked by the genre we so love, going on a bit of a tour of world mythologies.
As I continue my little academic journey to learn of new mythologies and find new material around the world, we finally leave the West African region and enter a region where nature has firmly established its dominance – The Congo.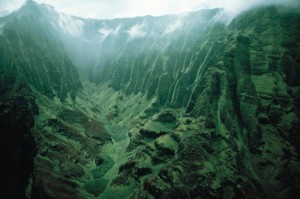 Named for the massive river that runs through it (deepest in the world), the Congo River Basin is one of the three true "rulers" of the African Continent. Along with the Sahara and Kalahari deserts, the lush jungles and wetlands of the Congo region dominate a considerable chunk of land and, to this day, it is one of the largest undisturbed rainforests on the planet. And yet, despite the fact the jungle has clear control of the region, several cultures formed within these lands, each carving a path for themselves and establishing their own unique worldviews.
And all of those have to start somewhere… Continue reading Mythology World Tour: Creation Myths of Central Africa →