Speculative fiction, being that it is purely speculative, is an evolving set of genres. Science fiction and fantasy are generally meant to be fluid and will reflect the times they were made in quite often. And because of this a great many variations will appear within the genre for things that everyone happens to share. What are the differences between Orcs and Orks? How many kinds of vampires are there actually? How distantly related are Legolas and the Keebler Elves?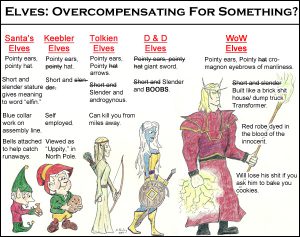 Sometimes these differences are pretty profound, other times they're almost non-existent. But what I've found most often is that the differences are generally discouraged if a specific work has reached an iconic status. Vampires have had dozens, if not hundreds of variations over the years, but many of the traits which are accepted as "canon" were originated either within Bram Stoker's Dracula or the movie adaptations to follow. This is strange, because it means the original source material, the folklore, is generally forgotten in favor of variations on a theme of Dracula. It's because of this that I personally went out of my way to include several variations of vampire in my stories and bring back old bits of lore that are often forgotten – like the fact a vampire can't cross certain materials without counting every grain in their path.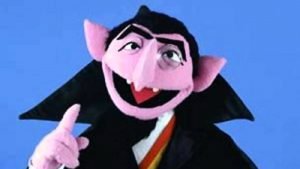 The funny thing is that, in my world of sci-fantasy reinterpretations of the mythological as biological creatures, I've had a few run-ins with people who felt that I had somehow been "wrong" to change the lore. As one person said to me very early on, "I prefer my version". It's not the only feedback you get, but it's one that you realize is quietly prevalent. Though some books and movies get away with it because they're popular, if something has flaws, it will be immediately criticized for getting the lore "wrong". Hell, at one point even I took part in doing this before realizing the flaw in my thinking.
Because, after all, cultures that stagnate will never decay… right? Continue reading Monday Musing: Recycled Lore →