As is now my tradition for Mondays, I try to draw some line in the sand where people can see where I stand on things important to me. Honestly, even as an opinionated guy, I'm not always sure what requires a line or not and sometimes the things that come to mind are a bit too esoteric or abstract.
But in today's world, the abstract is more important than it ever was. Once upon a time, when we didn't understand something that was happening, we had to put a face on it. When we couldn't figure out lightning or thunder, we called it Zeus or Thor. When we couldn't understand the changing of the seasons, we trapped a woman named Persephone in the underworld. When we couldn't understand the stars, we said they were lanterns hung in the heavens by a powerful deity.
Today, we don't have that luxury, we have to be able to come to terms with the abstract because we can't afford ourselves to refer to it by a new god. Those who don't believe in a god won't be prone to doing so and everyone else already has their god of choice. When we look into the night sky and we see something that we don't understand, it's intellectually dishonest of us now to try to fill in the blanks with stories of pure fantasy. So, for the first time in hundreds of thousands of years, back to before a lone ape-like man stared into the sky and felt the need to explain it grip at his core, when we look into the sky we are truly alone with those abstracts.
Some would, could, and have argued that this takes away some of the magic of what is happening around us. Some would suggest that we should fear knowing too much and bringing about our own destruction. But the problem for them is, no matter how much you may resist it, the future is coming. There are so many quiet gears moving behind the scenes that people don't want to acknowledge in the clock that keeps pushing us forward.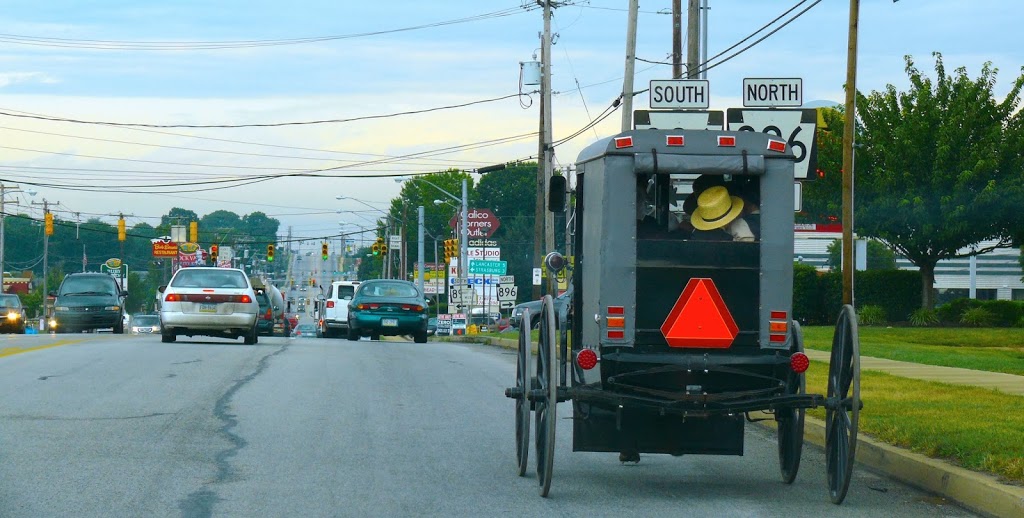 Even the Amish can't escape traffic
So when I look at the abstract, what do I see? Where do I draw my line on…