Over the last couple of months, as Marvel's next big movie geared up its hype train, one moment caught my attention more than any other. You see, I am a comic fan, but most specifically I am an Iron Man fan and have been collecting his titles for… 20 years.
Wow, I feel really old all of a sudden!
But that meant I've followed the Iron Man movies really closely in hope of seeing a lot of my favorite details brought to life in a new medium. And, frankly, one I've been waiting for since the Avengers itself was announced all those years ago was the Hulkbuster.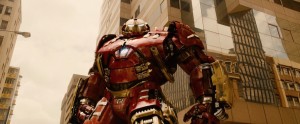 Look at that thing! It's beautiful! Several tons of Hulk-punching ceramic and metal. First seen in the 90s as one of the modular upgrades to the modular armor most famous for being in a cartoon and multiple Capcom fighting games, the Hulkbuster was the first real effort by Iron Man to create a countermeasure for any of his friends being brainwashed, converted, or having their powers stolen. Many other "busters" followed, but the Hulkbuster was the first, the best, and probably the one that gives me the most joy. Because not only am I an Iron Man fan, I'm a Mecha fan to boot.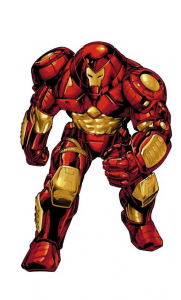 But there's one question that always comes up, even among Mecha fans, that you don't often hear a reasonable response to: Are humanoid mecha practical? Well… Continue reading Humanoid Mecha – Silly Or Practical? →