We live in a world today where having a "franchise" is incredibly important for writers of every kind. Films are the most visible of this, especially in a post-Avengers world, but it's also long been true of other forms as well. Writing a film that removes all possibility of a sequel or spin-off of some sort is generally a good way to get executives meddling in your work. Having a television series that couldn't somehow generate a spin-off or be part of a "universe" is gradually becoming taboo. Comic books and video games are expected to be part of a long running series, sometimes to the detriment of both. And, even as an author of novels, someone who manages to land a book deal is signed for more than one book of the same series. In fact, one could argue that even if you only make stand alone projects, if they keep getting money – you are the franchise.
But that leads to the inevitable problem of prequels and sequels struggling to succeed. It's well known that making a good sequel can be pretty difficult and making a good prequel is thought at times to be nearly impossible. More than once I've heard other writers and critics talk about how a good prequel is something that just can't be done. And sequels, though recognized to be capable of being good, are generally approached with great caution. Yet, it's impossible to ignore that some series of books and similar projects wouldn't have been quite as good as a single stand-alone entry. Harry Potter, Lord of the Rings, Star Wars, and many others just wouldn't have been the same without multiple entries building their lore. Though, a word to some, this doesn't mean you divide a stand alone book into multiple films.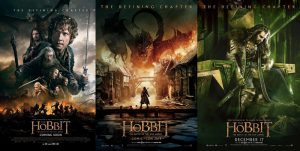 Still, despite these successes, you would be much harder pressed to find a prequel that everyone can agree is somewhat good. In fact, I've had prolonged conversations with people who insisted that prequels not only fail but tend to ruin or cheapen the thing they were a prequel to. Frankly, with Star Wars showing us how much prequels can be utterly loathed, you couldn't blame someone for that idea. And yet, many who hated the Star Wars prequels have had to admit that they were pretty fond of… a Star Wars prequel.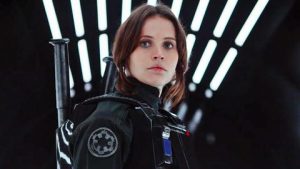 So the question comes, just what exactly divides good prequels and sequels from the bad? When the topic comes up people tend to have a laundry list of things that a prequel or sequel needs to be "good". However, the items on those lists are usually things you need for any story to be good anyway. So why would it be that it's easier to write a stand alone than it is to write good sequels and prequels, and just how did the ones that pulled it off manage to do so?
In my opinion, it boils down to one thing: resolutions. Continue reading Prequels, Sequels, And Resolutions →