From time to time, everyone gets lonely. Unlike others you know who have formed tightly knit groups, you have always just kind of tended to be a solitary soul. Frankly, it's hard to deal with people on a regular basis. You're not exactly the social butterfly. You've never been very outgoing, certainly could never be described as an extrovert, and sometimes you'd prefer if everyone just left you alone. But sometimes, even someone like you could use some company. Unfortunately, you're an Ogre – and not the civilized kind.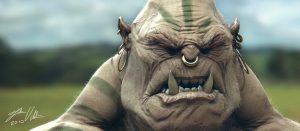 Yes, a lot of Orcs and Ogres have kept up with modern times, but you're not one of those. You've managed to somehow fall behind the curve and it has greatly impacted your social life as the rest of the world passed you by and took your friends with it. Once upon a time you were fairly standard for an Ogre, but several of your friends have long ago settled down with a nice woman who has gotten them into shape. In fact, since then, they haven't really come by your place that much either. At first you thought they were sick, but they've clearly decided she smells better than you do – not that it was much of a contest.
This makes things tricky. Simply being an introvert or anti-social is a hard enough mountain to climb. But an anti-social backwater Ogre? Even the ice breakers generally involve a lot more screaming than you're willing to tolerate. You can't remember the last time you invited someone to dinner where the guest didn't bring a pitchfork. And let's not forget the shed. Frankly, you're a little surprised that so many women were interested enough to get there. Maybe it was the intimidation factor, the wealth, your reputation, or that fabulous beard – it's kind of hard to tell.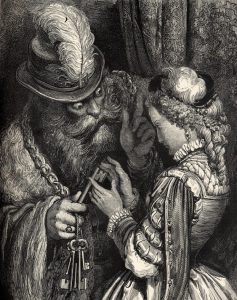 Regardless, now that the season of parties is upon us, you're looking to make some invitations and try again. If you're ever going to get back in touch with your brethren, you're going to have a lot of catching up to do. Hopefully, this time, nothing will get set on fire… Continue reading Being A Modern Ogre →