Every year, as this time comes around, I sit back and think a lot about what exactly scares people. So many things that we deal with in our everyday lives can be so unassuming to most but absolutely terrifying to a few. But as I once pointed out, I'm not particularly afraid of things that require a lot of abstract thinking. Stick me in a situation where my entire biology is telling me to get out and I will be fairly afraid, but if I have to imagine something hurting me, I generally also imagine being able to fight back. Masked men with a machete? I wonder why no one's grabbed the farm tools they just ran by. Animatronics in a pizza shop? I'm familiar with how fragile animatronics actually are. And, as much as people are caught up in some sort of clown hysteria right now, there's really only ever been one clown outside of fiction that anyone had any real reason to be worried about.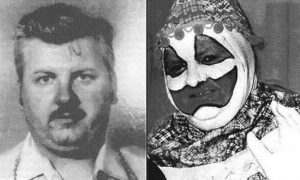 Well, maybe two if you count the threat of obesity.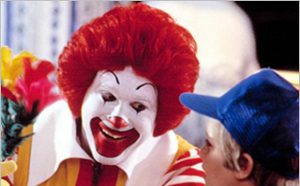 This doesn't just hold for the small personal horrors either. As I pointed out once about the apocalypse, a lot of the allure for these scenarios is the feeling that we could somehow plan or prepare to handle them. Every apocalyptic story involves the survivor who finds their way out of it and deals with the horrors in front of them despite the odds. Aliens have invaded? You'll join the resistance. Zombie hordes marching across the landscape attacking everyone they come across? There are entire websites devoted to planning your survival strategy. And nuclear winter? I know it sounds absolutely terrifying but we've actually survived something like that once before. So, despite how horrible they may seem to a lot of people, they're never something I really sit back and worry about. As I once told my friend, the things that actually have kept me up at night are the things you could never prepare for.
Because where can you hide from something that makes the planet uninhabitable…? Continue reading Cosmic Disasters →