A couple days ago, I posted a little thing about the various events that used to kept me up at night as a kid. As an astronomy geek that's been in awe of the universe since I could first read, I've been long fascinated and slightly tormented by just how insignificant we are to the cosmos. To paraphrase Carl Sagan, we are but a pale blue spec of dust. And, funny enough, sharing some of my old childhood fears got some people thinking about how potentially screwed we are on this rock.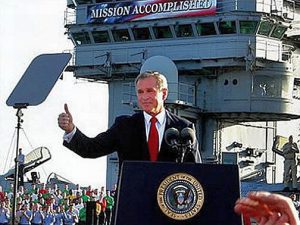 But in all of the scenarios I listed, you could theoretically prevent the extinction of the human race by simply getting them off the Earth. This is because I spend my Wednesdays either pointing out something ridiculous or talking about writing and good story ideas. And while each of these outcomes would be horrible for anyone still here, there would still be a story to tell either in the aftermath or on another planet. The more people leave this rock before the end times, the more survive. Going to places such as Mars, Proxima b or any number of other exoplanets across the galaxy can prevent us from all sitting in one place, waiting to kiss our asses goodbye as the sky literally falls on us. Funny enough, there's one scenario out there with absolutely no escape, one that could strike at any minute, one that could strike even as you read this blog right now.
Because, you see, the universe may actually have a critical flaw that we only discovered very recently…
Cosmic Kill Switch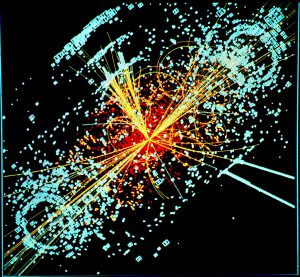 Back in the 1960s, a group of physicists came together in a couple teams and wrote up a series of papers talking about a phenomenon they predicted called gauge bosons. Gauge bosons were essentially force transfer particles, little packets of matter/energy which would take a specific force and communicate it between different atoms. Magnetism, nuclear forces, and theoretically even gravity could be broadcast from one particle to another by these even smaller particles that no one could see – kind of stitching together the universe. Among the particles predicted by this group was one which written about by a single man – Peter Higgs. Higgs had this idea that mass was one of the things carried by a force particle, what came to be referred to as the Higgs Boson, and since that time in 1964 physicists had been looking for it (and generally failing for 5 decades).
The public came to know about this particle because of a misunderstanding of a name. For years the Higgs Boson was referred to as the "God Particle" and many people thought it to mean that physicists saw greater meaning to it. After all, if you weren't familiar with what the particle did, attaching "God" to it would make it hard not to try to fill in the gaps. But what many didn't realize (and almost as many still don't) is that the name was originally "The God Damned Particle". Frustrated by the fact the damn thing should exist and yet failing repeatedly over the course of decades to find it, the Higgs Boson was about as frustrating as having your lunch stolen from the work refrigerator everyday. You know it's happening, you have evidence that it has happened because of what you see and what you don't see, but you can't prove it because the evidence is always gone.
Now picture if that lunch cost millions of dollars every time you stuck it in that fridge.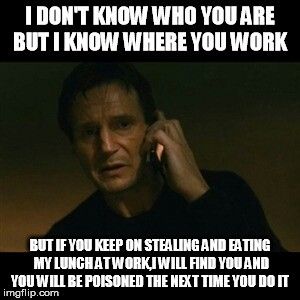 But, to everyone's shock, they finally found the thing. Long after the "damned" was dropped from the nickname for not being PR friendly, they finally detected it. They did it, they found the god damned particle after a god damned long time and they were god damned excited. They announced it to the world, they told everyone about their great discovery, and then they went about with their work again. And as they looked at the figures a couple of them started to notice something a little off. And those people soon realized it had never stopped being the god damned particle, because the god damned numbers were god damned terrifying.
You see, there were three models that people had in mind for the Higgs Boson's numbers. In one direction, things would be on the light side but would be stable, in the other direction, things would be a little heavy but still be stable. However, in the middle, things would be decidedly unstable, dancing on the head of a pin like a crazed drunk ballerina, ready to go at any time!
Guess which one they saw?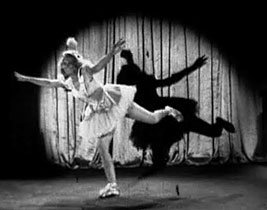 And this wouldn't be some minor event where a single higgs boson just happened to go screwball on us, this would cause a cataclysmic failure of… everything. If the instability happened to topple over we would see the standard model more or less implode on itself, all of the fundamental forces of the universe thrown completely out of whack in an instant with no warning or time to react. It would be like firing an RPG at a house of cards – the damn thing wasn't stable in the first place, but now it's just vapor. As one physicist put it bluntly, "the universe would just eat itself."
These physicists who noticed this and returned to cursing the particle have continued to live normal, healthy lives because they've resigned themselves to three key facts. First, the universe has existed for billions of years without destroying itself, so it's probably best we don't keep pulling that tiny thread holding our parachute together. Second, even if we could do something about it, it could happen anywhere in the universe and we're stuck on this rock. And, third, most terrifyingly, if it did happen it would be near instantaneous and there would be no time to react to it.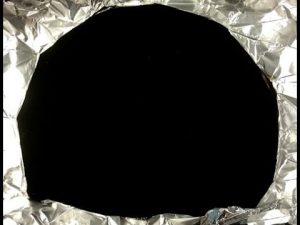 That's right, the moment that instability collapses the universe is basically going to cease to exist at the speed of light and we won't even know it's happening until we're gone. There's nothing to be done, there's no way to stop it, no way to even confirm whether or not it's about to happen. One moment everything will be here and then it just…won't. So if someday you just find everything just goes… Well, shit, I was about to say "everything goes black", but even the concept of black won't exist anymore. We'll just be gone, everything will be gone, and we won't even be here to know it was here in the first place. One moment you'd be walking along, doing your thing, and then the whole universe will just cut to nothing like the last shot of the Sopranos…
And, despite the fact it'll be just as unsatisfying, no one's going to be here to care or to explain.
(I write novels. At least, I write them until the instability flips, then I won't be doing anything. In the mean time, I'm content doing figuratively nothing on twitter, rather than literally.)